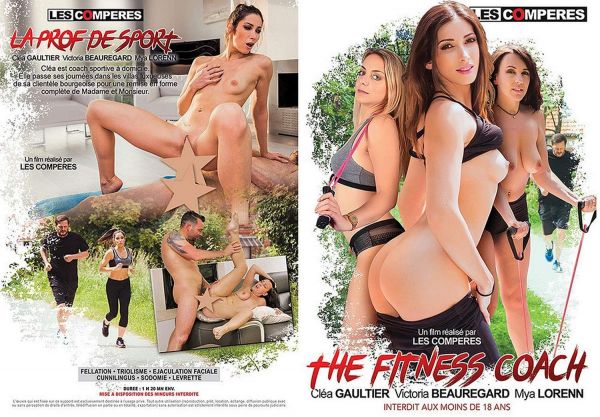 Released: Oct 01 2019
Production Year: 2019
Starring: Clea Gaultier , Ian Scott , Rico Simmons , Ricky Mancini , Mya Lorenn , Victoria Beauregard
Categories: Athletes, Feature, French, International
Description
THIS FEATURE IS ENTIRELY IN FRENCH.
These sporty athletic babes maintain their firm, natural bodies with lewd squats, deep thrusts. some seriously intense stretches. They get an hardcore workout that will leave them dripping with sweat… and cum!
A young brunette, very sexy and comfortable in her own skin, Cla is an in-home personal trainer. She spends her days in the luxurious villas of her upper-class clients, getting the lady back in shape and the gentleman hard At Mya and Rickys, she starts the two on a special program to help the beautiful couple boost their libido: workouts in the sun, stretches in the pool, and… a surprise threesome, to Rickys great delight, whos been checking Cla out shamelessly since the beginning of the session! The day goes on and its Victoria and Ricos turn to get the Cla treatment. With them, the coach has to put in less effort: giving Rico an unforgettable blowjob is enough to get the ball rolling, before slipping out and letting the two lovers finish the job! In any case, its time for a very special coaching session with Yann, a well-preserved man in his forties who pays weekly for Clas company And when we say company, were thinking the same thing youre thinking: well-endowed with a massive cock, Yann doesnt have a hard time convincing his coach to continue the session on the gym mat, in an intense sodomy scene Another busy day for the most devoted of personal trainers!
1:19:11 | 1920×1080 | mp4 | 1957Mb