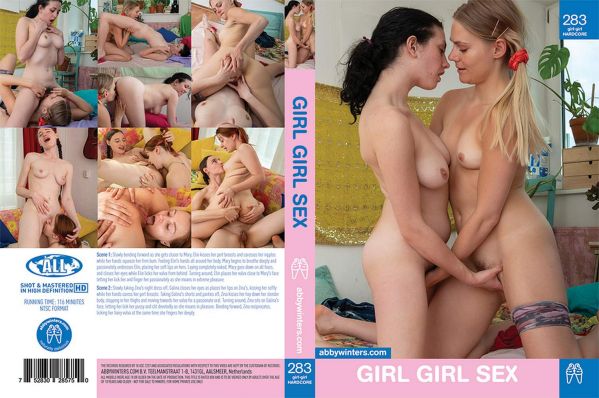 Released: 2019
Stars: Elin (i), Galina, Zina B,, Mary J
Categories: All Girl / Lesbian, European, Facesitting, Fingering, International, Prebooks, Tribbing
Description
Scene 1: Slowly bending forward as she gets closer to Mary, Elin kisses her pert breasts and caresses her nipples while her hands squeeze her firm bum. Feeling Elin's hands all around her body, Mary begins to breathe deeply and passionately undresses Elin, placing her soft lips on hers.
Laying completely naked, Mary goes down on all fours, and closes her eyes while Elin licks her vulva from behind. Turning around, Elin places her vulva close to Mary's face letting her lick her and finger her passionately as she moans in extreme pleasure.
Scene 2: Slowly taking Zina's night dress off, Galina closes her eyes as places her lips on Zina's, kissing her softly while her hands caress her pert breasts. Taking Galina's shorts and panties off, Zina kisses her hay down her slender body, stopping in her thighs and moving towards her vulva for a passionate oral.
Turning around, Zina sits on Galina's face, letting her lick her pussy and clit devotedly as she moans in pleasure. Bending forward, Zina reciprocates, licking her hairy vulva at the same time she fingers her deeply.
1:56:44 | 856×480 | mp4 | 1788Mb